Welcome to the home of good fat.
Thank you for being a part of Tassie Tallow.

We are proud to share our uniquely Tasmanian produce with the rest of Australia and aim to revitalise our nations health with nutrient dense fats filled with essential acids, vitamins and energy while also catering for the budding, or master, chefs culinary masterpieces.
Other than that, our goal is to promote animal fat as the healthier, and only, alternative to the vegetable & seed oils that dominate our diets through processed foods and negatively impact our health overall. Why listen to the last 100 years of food science when we can reflect upon the past 2 million years of biological interaction with our main source of energy... F. A. T.
WEATHER WARNING
Due to the summer heat shining upon us, and our product, there may be stains from fat leaking on your parcel. There should not be more than a few mL's missing from these instances so we recommend opening up your order and checking whether enough product has been lost to warrant a 'return to sender' for replacement product.
To fix this issue going forward, we will be switching to solely using induction sealable lids for our jars to make the aforementioned situation 99% impossible! Please, bear with us while we run out our supply of regular lids until then 🙏
A lot of our stock is 'made to order' so there may be some delays to posting them as we are a small business and small-batch producer 😁
Domestic delivery is via Australia Post and general ETA's can be referenced through this link:
https://auspost.com.au/service-updates/domestic-delivery-times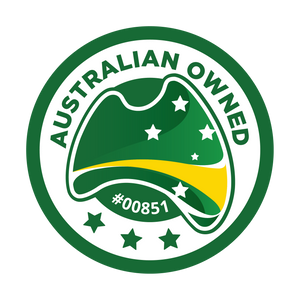 100% Australian Owned
By purchasing our high quality Australian products, you're supporting a 100% Australian (Tasmanian) owned business that employs local staff and contributes to the local economy.
In the spirit of reconciliation our organisation acknowledges the
Traditional Custodians of country throughout Australia and their
connections to land, sea and community. We pay our respect to their
Elders past and present and extend that respect to all Aboriginal and
Torres Strait Islander peoples today.
Shop Now